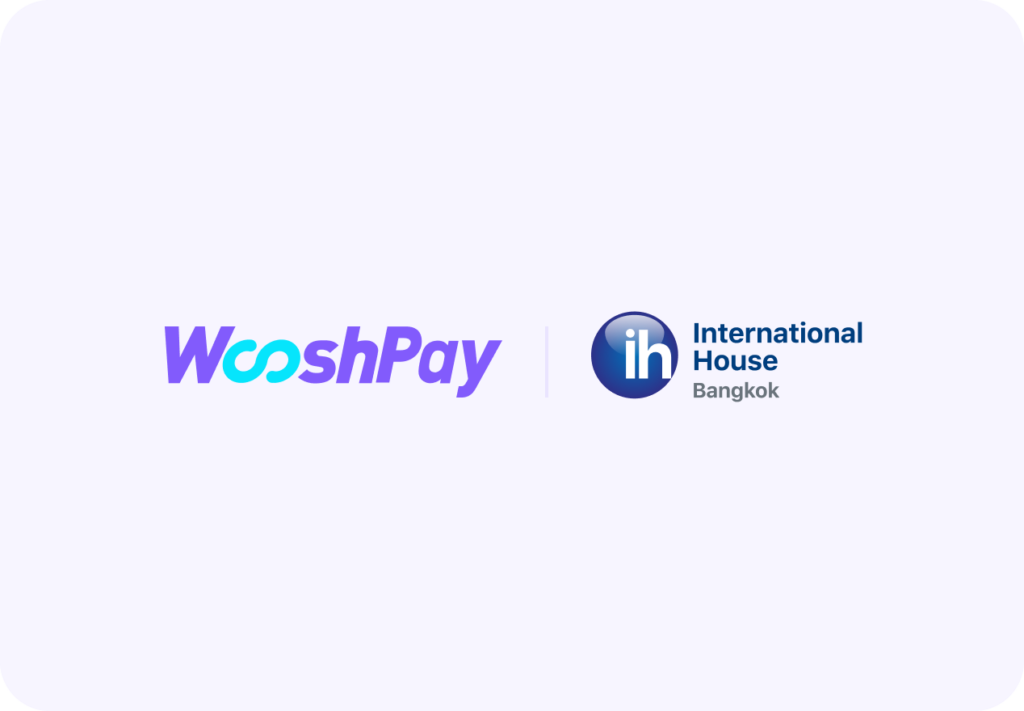 We are excited to announce our collaboration with International House Bangkok, a leading institution in Asia renowned for its prestigious Cambridge CELTA & Delta TEFL qualifications. This partnership represents a significant step forward in the realm of global education payment solutions, where WooshPay has provided a comprehensive and streamlined payment solution to International House Bangkok.
International House Bangkok has earned its reputation as a trailblazer in offering top-notch Cambridge CELTA & Delta TEFL qualifications. These esteemed programs attract individuals from around the world seeking to enhance their teaching skills and expand their horizons in the field of education. With a commitment to excellence, International House Bangkok continuously seeks ways to elevate the learning experience for its students.
WooshPay has seamlessly integrated into International House Bangkok's operations, offering a tailored global education payment solution that not only reduces costs but also enhances operational efficiency. Through this collaboration, International House Bangkok can now offer a smooth and efficient payment experience to its diverse student base.
"Partnering with WooshPay has been an exceptional move for us," said, Director of International House Bangkok. "Their advanced payment technology and comprehensive services have allowed us to optimize our payment processes, resulting in a significant reduction in administrative efforts and costs."
WooshPay's extensive range of payment methods, including credit and debit cards, bank transfers, and e-wallets, has provided International House Bangkok with the flexibility to cater to its global student demographic. Moreover, WooshPay's secure and compliant payment solutions have instilled trust and confidence among both the institution and its students.
About WooshPay:
As a financial infrastructure platform, WooshPay united and supported more than 150 currencies and a variety of payment methods, including credit and debit cards, bank transfers, and e-wallets. In addition, WooshPay offers a comprehensive set of payment services, including dispute services, customizable payment flows, and settlement services. Most of our core team members come from the world's leading Internet and financial companies. We focus on strong risk management, anti-money laundering, and control functions to deliver compliant, secure, and reliable payment solutions.